President Jair Bolsonaro has been openly hostile to refugees and migrants. But during his tenure, the Brazilian government set a regional example for the welcome it provided to Venezuelans escaping poverty and starvation.
As Luiz Inácio Lula da Silva prepares to succeed Bolsonaro on 1 January, some are questioning if he will continue the same level of support, especially as he looks set to restore ties with Caracas and forge a left-wing alliance with President Nicolás Maduro.
"I believe Lula could reconsider recognising Venezuelans as refugees so as not to demean Maduro's government," Márcia Maria de Oliveira, professor at the Federal University of Roraima, told The New Humanitarian, adding that she still believed he would introduce longer-term and more progressive policies for migrants.
Brazil launched Operação Acolhida (Operation Welcome) in 2018, before Bolsonaro took office, as an emergency response to the huge influx of Venezuelans. Unlike most countries in the region, Brazil recognised large numbers of those fleeing as refugees.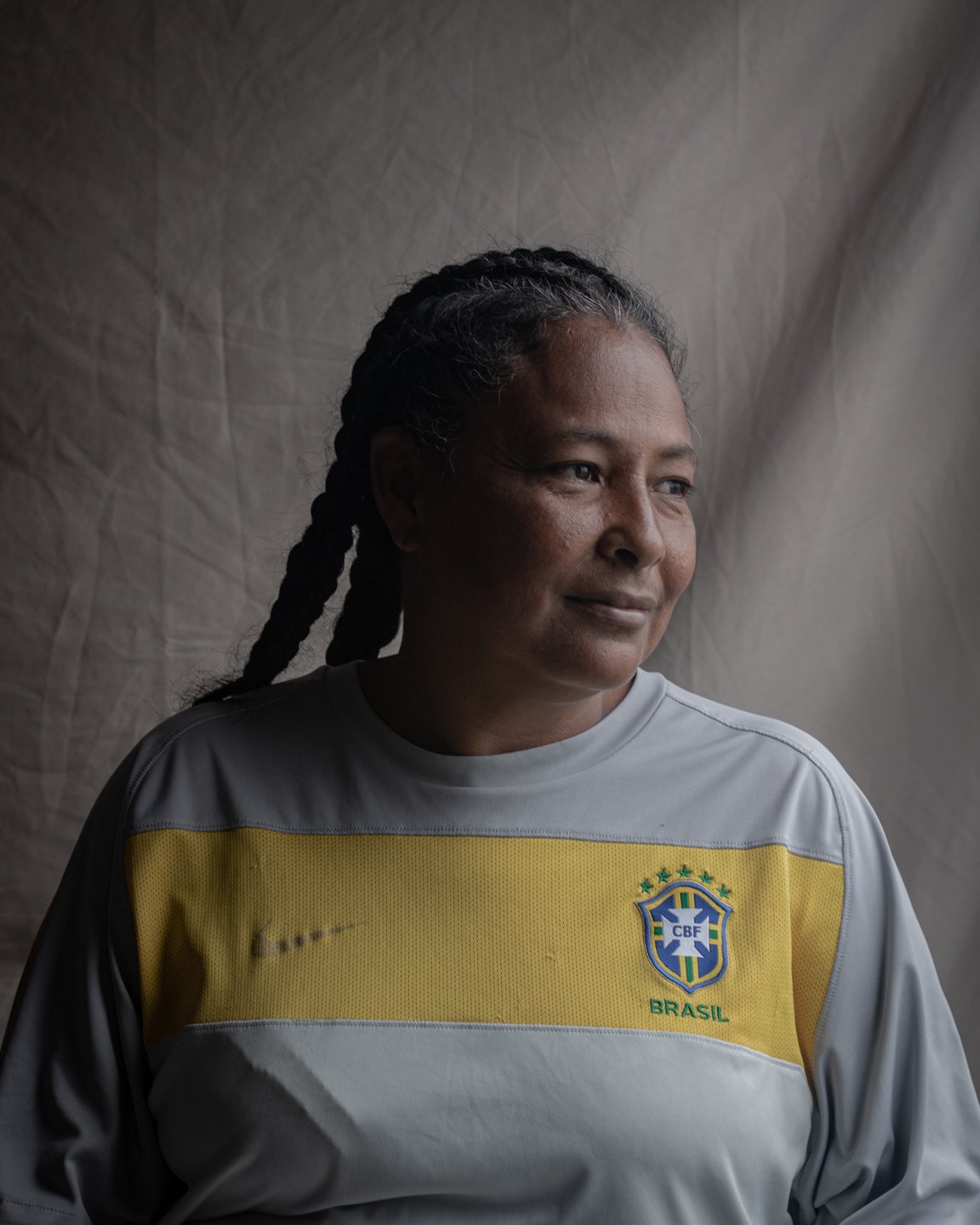 As of November, 7.1 million Venezuelans had escaped the humanitarian and political crisis in their country. Almost 400,000 have sought refuge in Brazil.
While Lula is expected to embark on a liberal reform agenda – increasing protections for the Amazon rainforest and expanding social services to the poor – his migration policies are less clear. It's not yet certain that he intends to keep Operação Acolhida, or even that he will continue to offer Venezuelans the chance to apply for asylum. 
Like many Venezuelans in Brazil, Lilia Betzaida Vargas Gomez, a former civil servant who escaped poverty and violence in Venezuela's northeastern state of Anzoátegui earlier this year, is keen to hear more from Lula about his migration policies.
"I listened to everything Lula said in his speech [after he won the election], but he didn't mention us," Vargas Gomez told The New Humanitarian. "Many Venezuelans say that he is very good friends with Maduro, so we are scared." 
A military-led response
Vargas Gomez recalled the pain of leaving behind not only her country but also her mother, her father, her siblings, even one of her sons. "We were forced to, because we no longer had adequate food," she said. "There were no jobs anymore."
Like most of her compatriots in Brazil, she crossed overland into the remote northern state of Roraima. Despite being one of the country's poorest and least populated states, it's now home to more than 75,000 Venezuelan migrants and refugees. 
After arriving in February, she initially lived on the streets in Pacaraima, a small city right on the Venezuelan border. After a month, she fell ill and was offered a spot in an Operação Acolhida shelter – first in Pacaraima, then in the state capital, Boa Vista.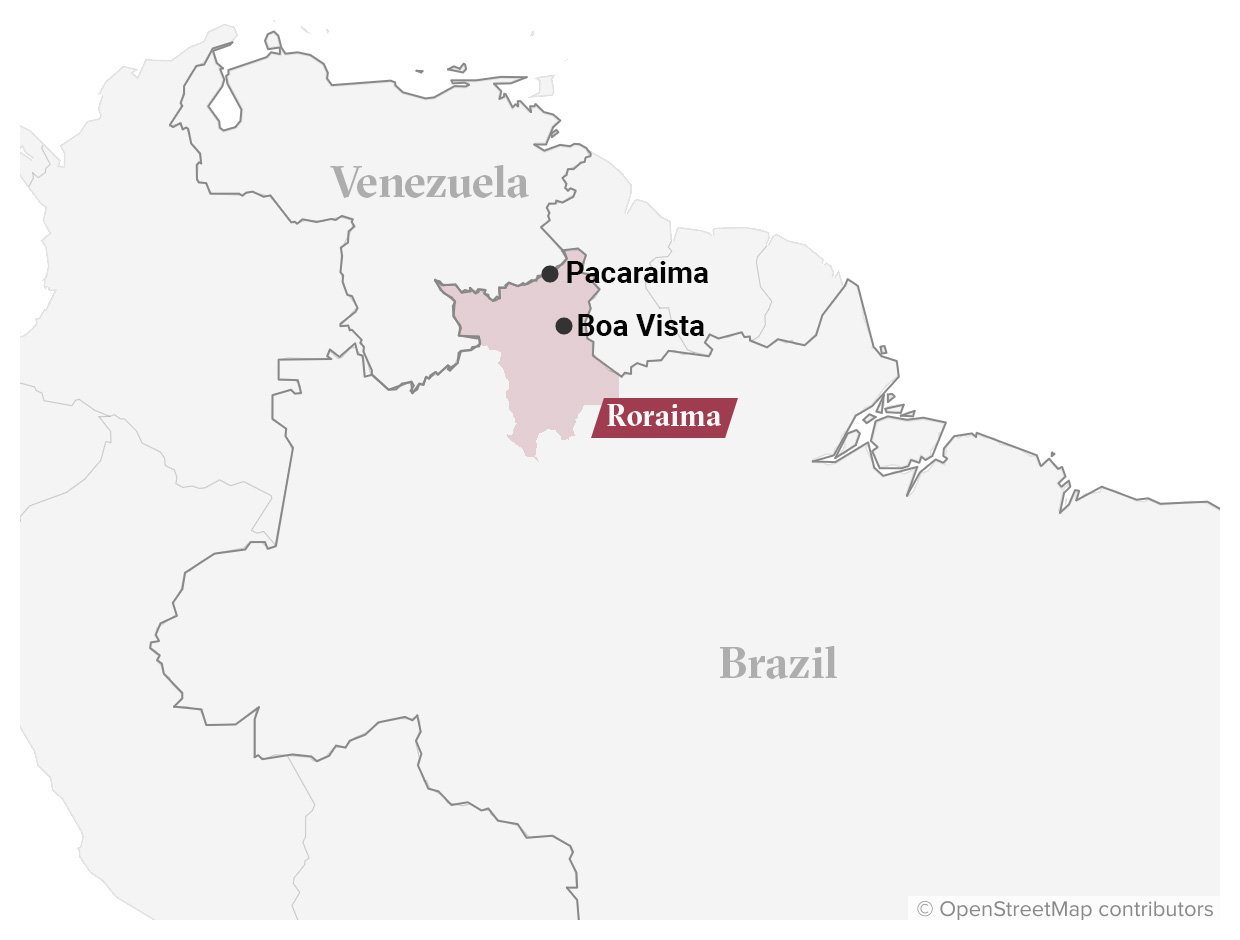 Vargas Gomez helped out at the shelters, welcoming newcomers by distributing food and non-food items, supporting other Venezuelans as they adjusted to their new surroundings.
For her, life in the shelters was always about preparing her for life in Brazil. "The shelters aren't bad," she said. "They are an opportunity to learn." 
She and her husband, who are among the 84,000 Venezuelans who have been resettled in Brazilian cities from Roraima, are currently in Rio de Janeiro state awaiting work and permanent housing as a part of the integration programme.
Although Brazil and its leaders have been praised globally for what UNICEF calls "exemplary work" in sheltering and providing basic services to Venezuelans, not everyone feels the government's management of the migrant influx has been an unqualified success.
"We must differentiate [between] what Operação Acolhida was meant to be and how it actually turned out," Ronildo Rodrigues, executive director of Caritas in Roraima, told The New Humanitarian, pointing to what he sees as the unnecessary militarisation of the response.
The government works with the UN's refugee and migration agencies (UNHCR and IOM), as well as almost 200 NGOs, to monitor Venezuelan arrivals, provide them with temporary shelter, and relocate those willing to other states. 
The operation is run by the military-led Humanitarian Logistics Task Force. Initially, the NGOs were supposed to be working in concert with the state government, but that plan has been sidelined, Rodrigues suggested. 
"As soon as the first general set foot here, the military became the protagonist, making the decisions for NGOs to follow," he said. "We feel that civil society has been pushed away from the deliberative processes."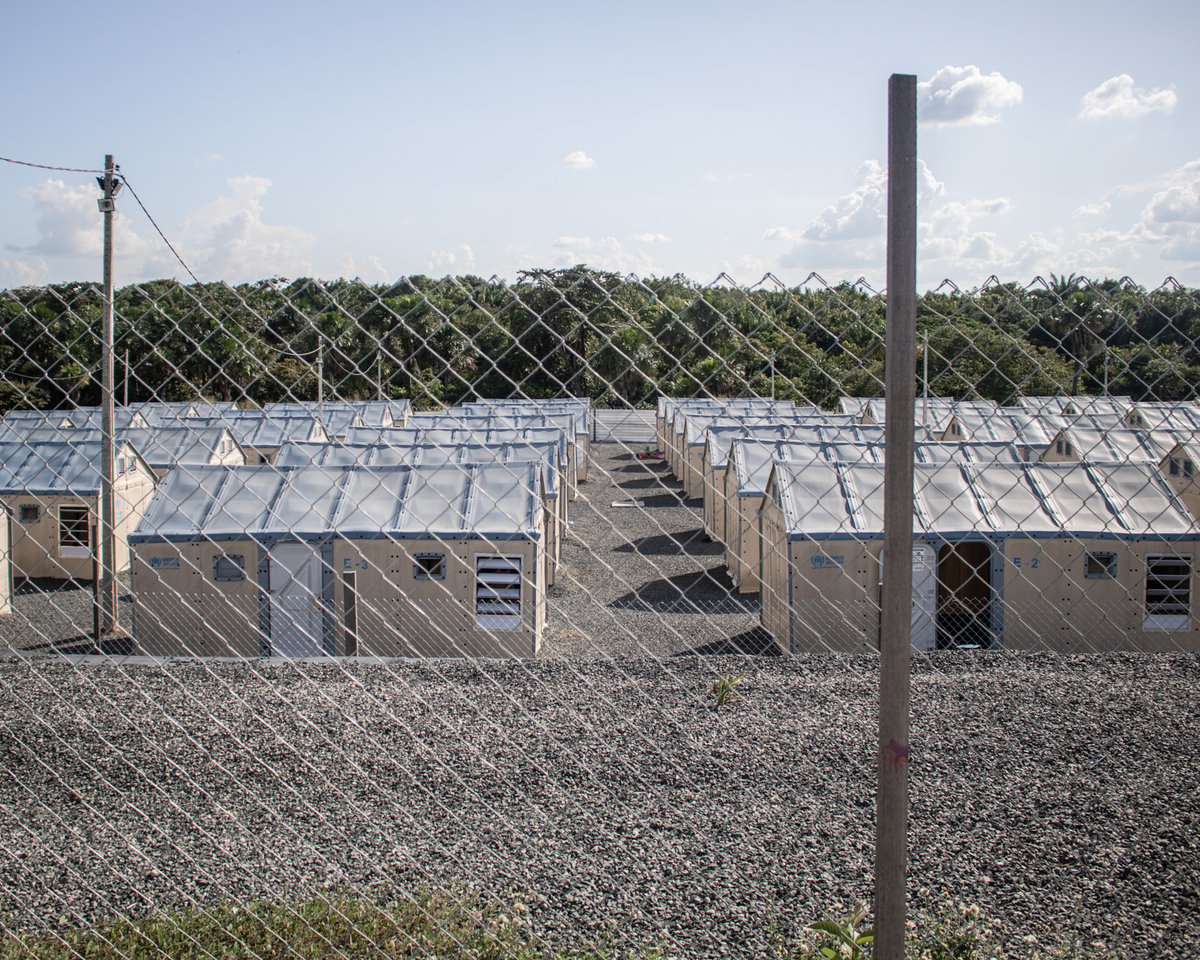 Although migrant facilities are coordinated by NGOs, and volunteer residents run everyday life in the shelters, the military-led task force handles security and other tasks such as deliveries, often pushing civil society away from the decision-making process. 
"The militarisation of the Brazilian response is something we have to explain over and over, even to our UNHCR partners," Rafael Levy, the assistant field officer at UNHCR Brazil, told The New Humanitarian.
But Levy also praised the support provided by the Brazilian armed forces.
"Here, the armed forces do not play the traditional role of the military in humanitarian response," he continued. "Although they act in matters of security, they are not armed, and their logistical support has been fundamental for the quick response the Brazilian government was able to provide."
Shelter and integration challenges
The ultimate end goal of Operação Acolhida should be to integrate Venezuelans into Brazilian society. However, critics say it has focused to a fault on emergency actions such as temporary shelter, and on relocating migrants into questionable predicaments in other states.
As of the end of November, almost 330,000 Venezuelans had received Brazilian residence permits, while some 52,000 had been formally recognised as refugees – the second highest number globally after Spain.
But integration and asylum challenges persist. Indigenous migrants are particularly vulnerable, and some Indigenous shelter residents told The New Humanitarian they feel even more marginalised here in Brazil than they did in Venezuela.
Euligio Baez, an Indigenous Warao leader who lost his two-year-old daughter and 60-year-old father to sickness in Venezuela due to a lack of medication, arrived in Boa Vista in 2016.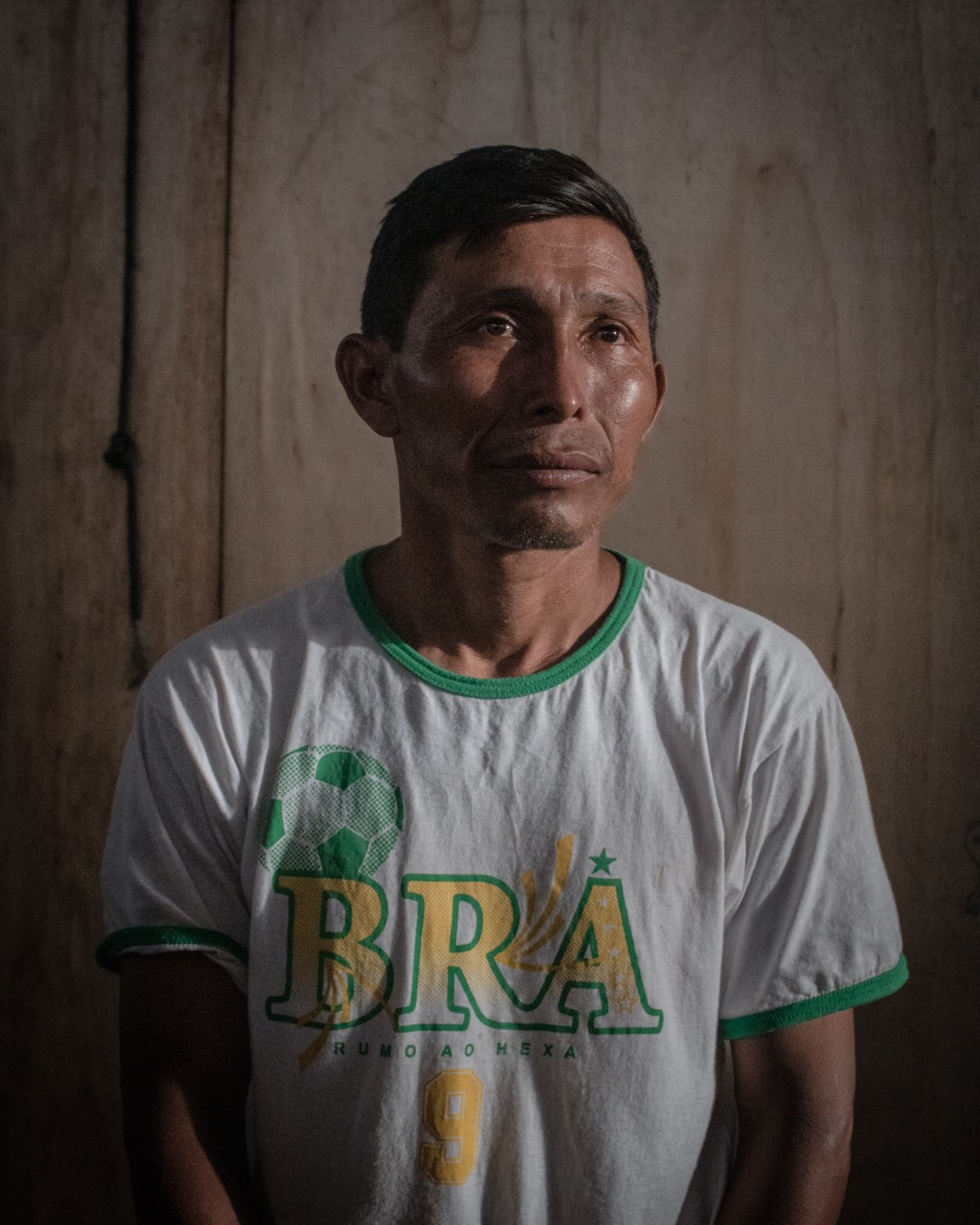 At first, he and his family lived on the streets, begging for survival. Months later, a local NGO moved him and several other Indigenous migrants into a warehouse, which was later turned into a shelter known as Pintolândia. 
Baez explained that for the Indigenous communities, the acts of sheltering relatives and sharing food and possessions with people in need is part of their value system as a collective.
He recalled how they used to cook their own food on improvised bonfires and generally enjoyed greater freedoms. That was until Operação Acolhida took over the warehouse in 2018 and made it an official shelter with set rules: Authorisation was then needed to enter the shelter, and food wasn't allowed to be taken outside.
"They didn't respect the authority of the aidamos (Indigenous leaders), and never truly consulted us before making decisions," Baez said.
Alarming allegations of mistreatment have also come to light at Pintolândia, including instances of people being kept against their will in a so-called "corner of shame" by military personnel. 
Many Venezuelan migrants have opted to avoid Operação Acolhida shelters altogether, preferring to live in makeshift settlements. 
According to IOM, an estimated 3,850 Venezuelan migrants live on the streets and in ad hoc settlements in Boa Vista and Pacaraima. This doesn't include tens of thousands more who live in rented properties, often in precarious conditions.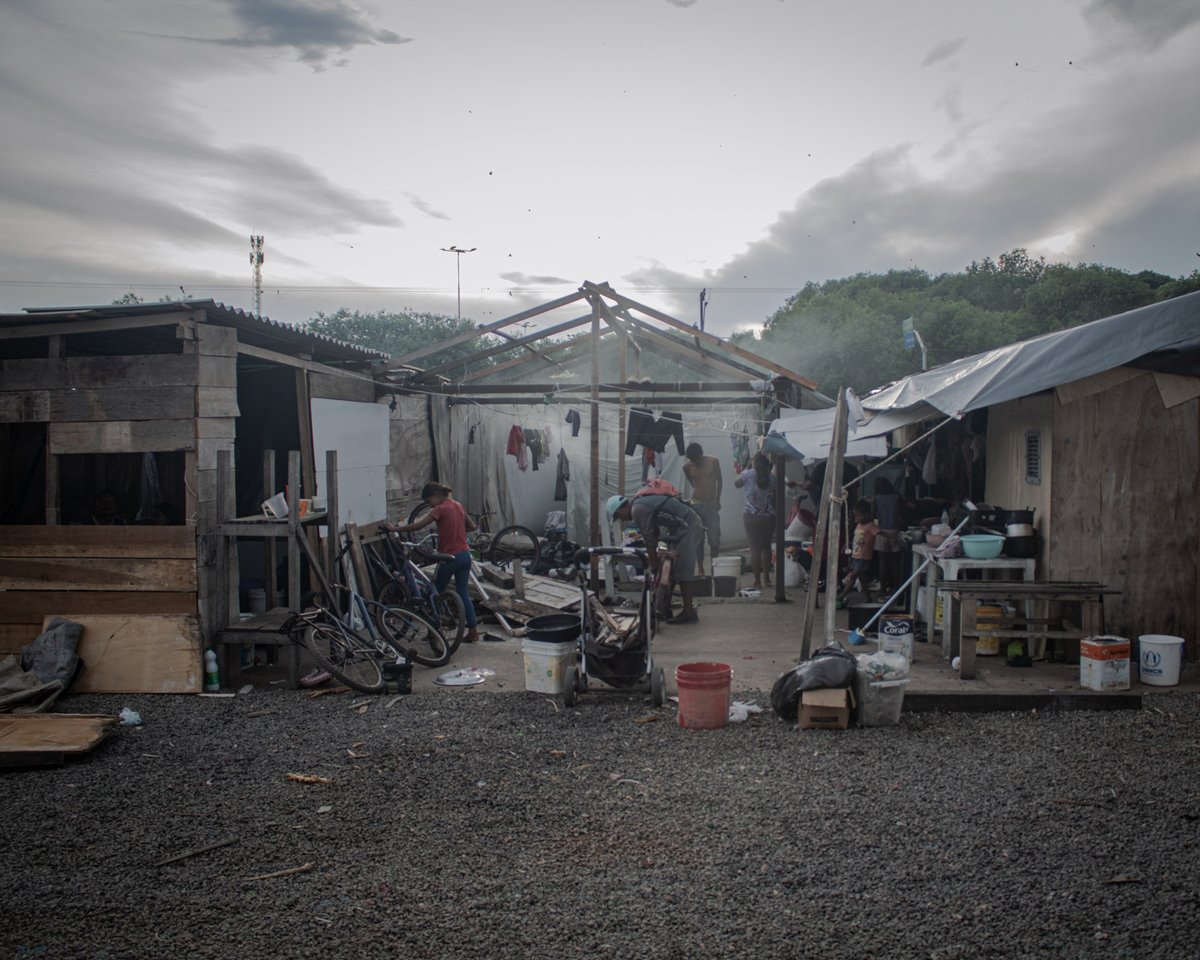 "In the shelters, there are many ugly things," Otienne Carillos, a 26-year-old mother of three from the northern Venezuelan city of Cumaná, told The New Humanitarian.  
Since escaping to Brazil four years ago, Carillos has been working as a cleaning lady and sales assistant for 50 reais (roughly $9.70) a day.
After renting an apartment that became too expensive, she moved her family to Alvorada, one of 14 makeshift settlements in Boa Vista, and home to around 25 Brazilian and Venezuelan families. 
Life here hasn't been easy. Located on a floodplain, most homes in Alvorada are poorly built shacks on wooden stilts that can only be reached by a footbridge that is so unstable it can only hold one person at a time.
Residents have no formal access to running water, sewage, or electricity. When they try to connect informally to electric posts in the street, the municipality cuts them off. The same happens with the improvised pipelines residents use to try to secure water. 
Still, for Carillos, it's better than the alternative. "I would much rather stay in Alvorada than ever move to a migration shelter," she said. 
Edited by Pradnya Joshi.