Colombia's newly elected leftist president Gustavo Petro ran on a platform of transforming the economy and bringing "total peace" to a nation torn apart by decades of guerrilla warfare. But can his administration deliver on those promises?
One place where the strategy is being put to the test is in the southwestern region of Cauca – home to Francia Márquez, the renowned environmental activist who was Petro's running mate and is now his vice president. 
In rural districts here, former rebel fighters are being retrained to run pig farms, raise cattle, manage avocado plantations, and find other ways to work the land.
"Agriculture is an adventure," said Nilson Guachetá, who has begun to cultivate 20,000 coffee plants with his brothers and sisters, along with other former sympathisers and fighters from the Revolutionary Armed Forces of Colombia, commonly known as FARC.
READ MORE: Getting a fairer share of coffee profits
Cauca is Colombia's fourth-largest coffee-producing region, and also where some of the highest quality beans are from. However, like many products, the coffee is often processed and packaged in big cities, or even abroad. 
The commercialisation process, along with the rising numbers of intermediaries, has been leaving coffee producers with smaller profits, even as the global price of coffee has hit record levels. 
To help make their share more equitable, the National Coffee Board was formally launched in 2019 by over 1,000 ex-FARC fighters in collaboration with the government's Reincorporation and Normalisation Agency (ARN), which assists former fighters to reintegrate into civilian life, and with support from the United Nations Development Programme (UNDP). 
Several other organisations are also involved, including the National Coffee Federation, a grouping of coffee producers; SENA (the National Technical Learning Service), which provides free technical education to citizens; Ascafé, an association of family coffee producers; and El Común, a collection of farmers' organisations. 
A UNDP representative told The New Humanitarian it was developing tools to measure the longer-term sustainability of the coffee projects, giving advice on business plans. Carlos Rivera, communications officer at UNDP, said it has helped the Board acquire machinery prior to launching the first mobile sales point in Medellín in September.
Guachetá sees coffee as the future. "The reality is that our friends and families produce coffee," he told The New Humanitarian. "People of Inzá live off coffee."
Such reforms, however, have come in fits and starts.
Back in 2016, the FARC agreed to a peace process and formed a political party, Comunes. The government promised programmes to protect those who disarmed and to help them integrate.
But many of those promised changes had little support under the previous government of conservative president Iván Duque.
Now, as part of the "total peace" plan, Petro's fledgling administration is trying once again to implement comprehensive agrarian reform.
Moving on from bloodshed
After decades of war, wounds take time to heal.
According to a truth commission report published earlier this year, nearly half a million people were killed between 1986 and 2016. About eight million more were internally displaced during the bloody decades of insurgency. 
Since the peace accord, however, other armed groups have spread into former FARC territory. Petro's government recently began peace talks with the National Liberation Army. The group, known as the ELN, operates along the Venezuela-Colombian border, which offers lucrative routes to move drugs, people, gold, and other illicit goods.
Read more: Venezuela holds the key as Petro looks to kickstart his Colombia peace plan
But even far away from the Venezuelan border, the path to fully realise peace will take time. A 2021 report from INDEPAZ, an NGO investigating armed conflict, listed dozens of armed groups representing three major FARC factions that didn't join the peace process – comprised of some 5,000 fighters around the country.
Former FARC guerrillas trying to make a fresh start are often targeted: More than 340 have been killed since 2016. 
Before joining the FARC, when he was 15, Elber Bastos worked in the countryside as a farmer, as did most of the regional unit's footsoldiers. He later fought both government security forces and the ELN.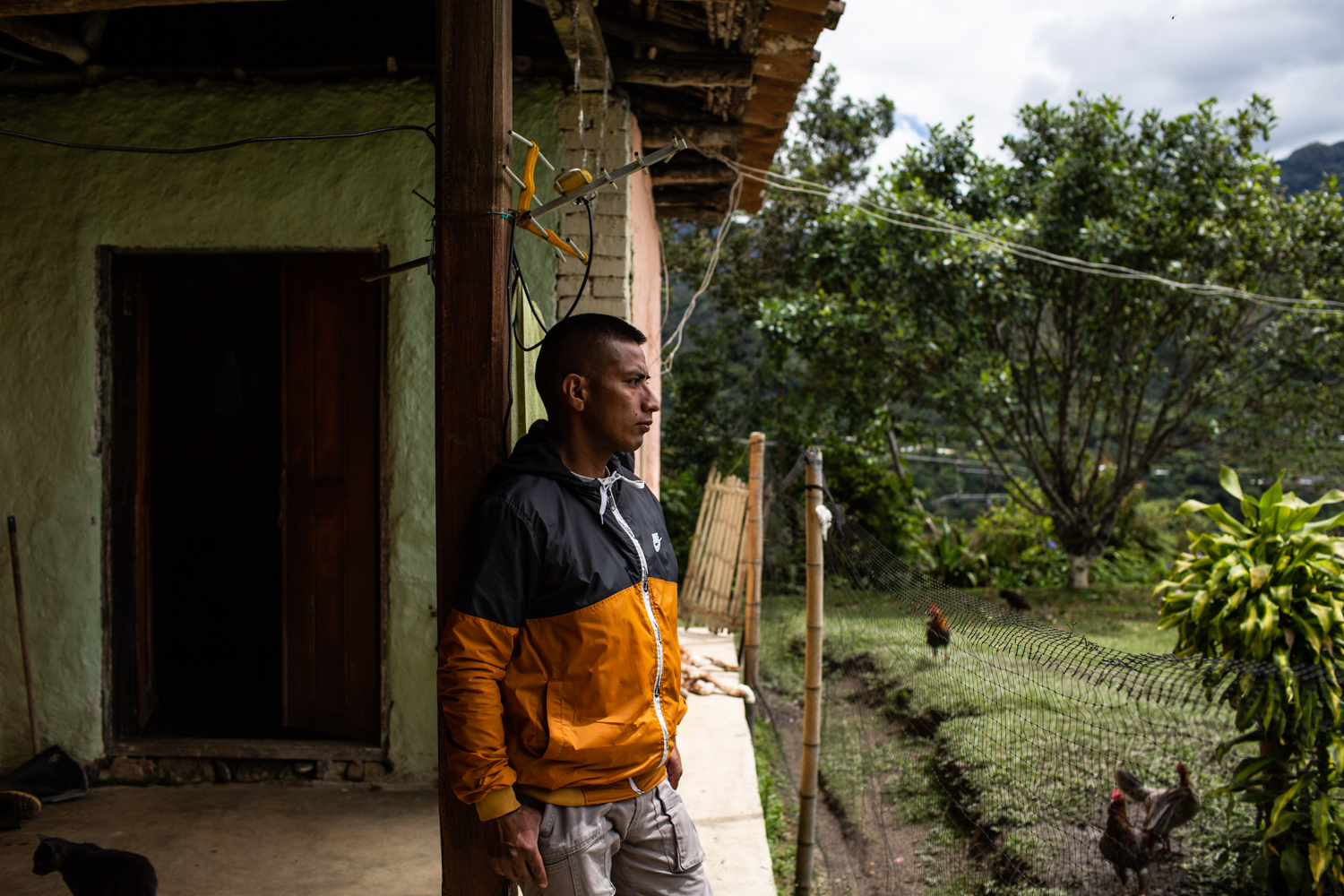 Six years on from the peace agreement, Bastos, now 31, is paid by the Colombian state to protect Guachetá in a region that has become a battlefield between emerging armed groups.
Guachetá, a former FARC fighter himself and the local coordinator of Comunes, has received death threats. When they visit the various agricultural projects managed by former FARC fighters who are part of the peace process, he and his security detail must navigate mud roads and areas where dissident FARC factions operate.
In northern Cauca, a bloody battle between two such factions – Dagoberto Ramos and the Second Marquetalia – left a trail of violence marked by targeted killings. A recent report by the Inter-American Commission on Human Rights documented similar rises in violence in other peripheral areas of Colombia.
Violence against ex-fighters is worst in former FARC strongholds in the southwest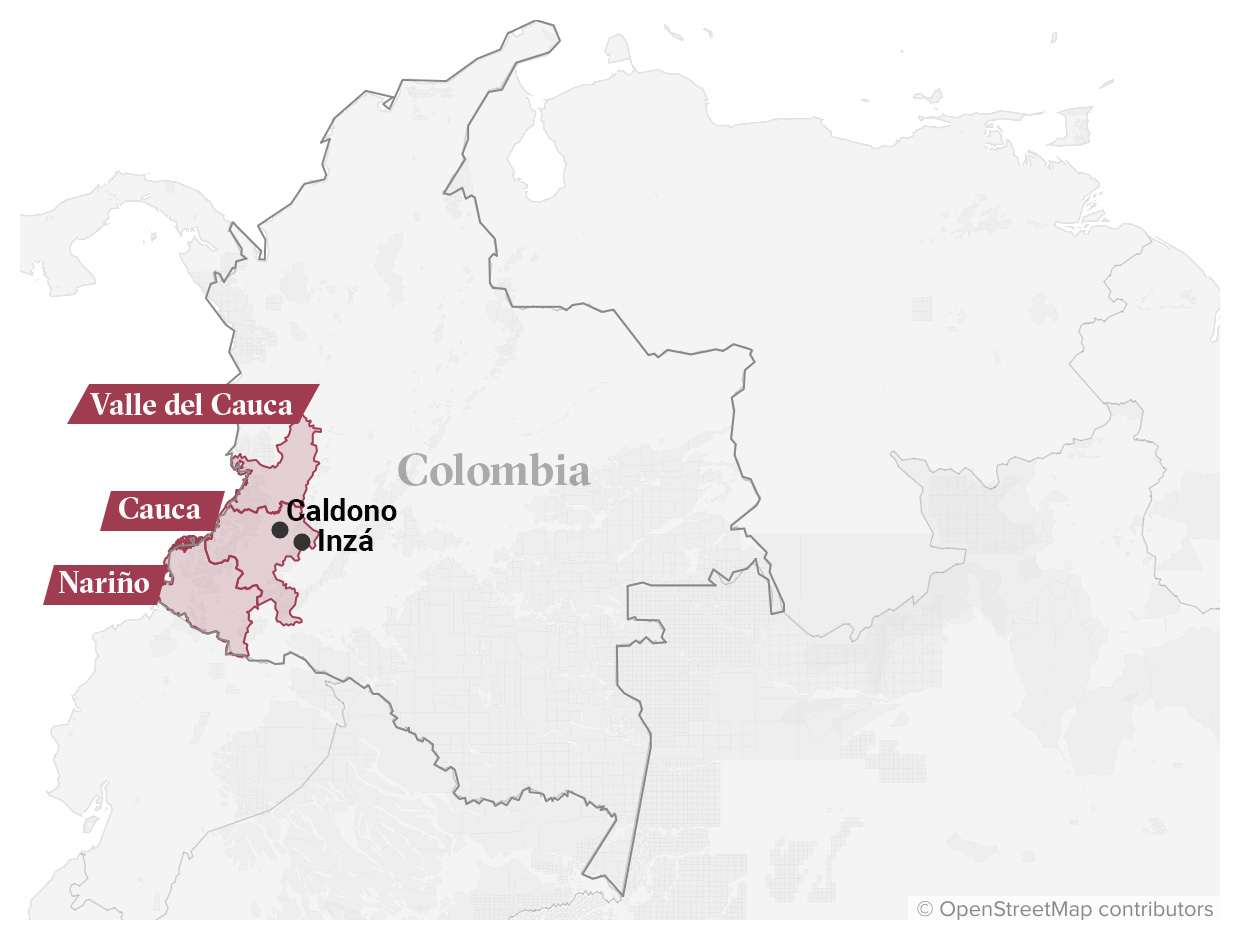 According to a recent report by the JEP – a special court designed to put ex-combatants on all sides of the conflict accused of human rights violations on trial – violence against ex-guerrilla fighters is worst in the southwest. 
Bastos' brother was killed in December 2020, along with three others – one of 91 attacks around the country that year, according to INDEPAZ. There were 96 in 2021, and 91 were reported in 2022 by 6 December. Bastos says his brother was never part of any armed group. 
"My mum and my partner told me not to join an armed group, as I wished," Bastos said, recalling his feelings of vengeance after his brother's killing. Instead, he took a training class, and has been working for a year as a bodyguard with state security agency UNP.
New challenges
In addition to the grave security risks, former rebels must also grapple with unexpected difficulties as they transition into agriculture.
Near the Cauca town of Caldono, an avocado farm employs 14 people – half ex-fighters, half other local residents. Over the next three years, it expects to employ around 1,000-2,000 people at harvest time, mostly from nearby communities.
However, roughly 85% of the first 25,000 Hass avocados they planted were lost due to an incorrect use of seed. It was a huge setback, but farm workers are continuing to recover the surviving plants and reseed.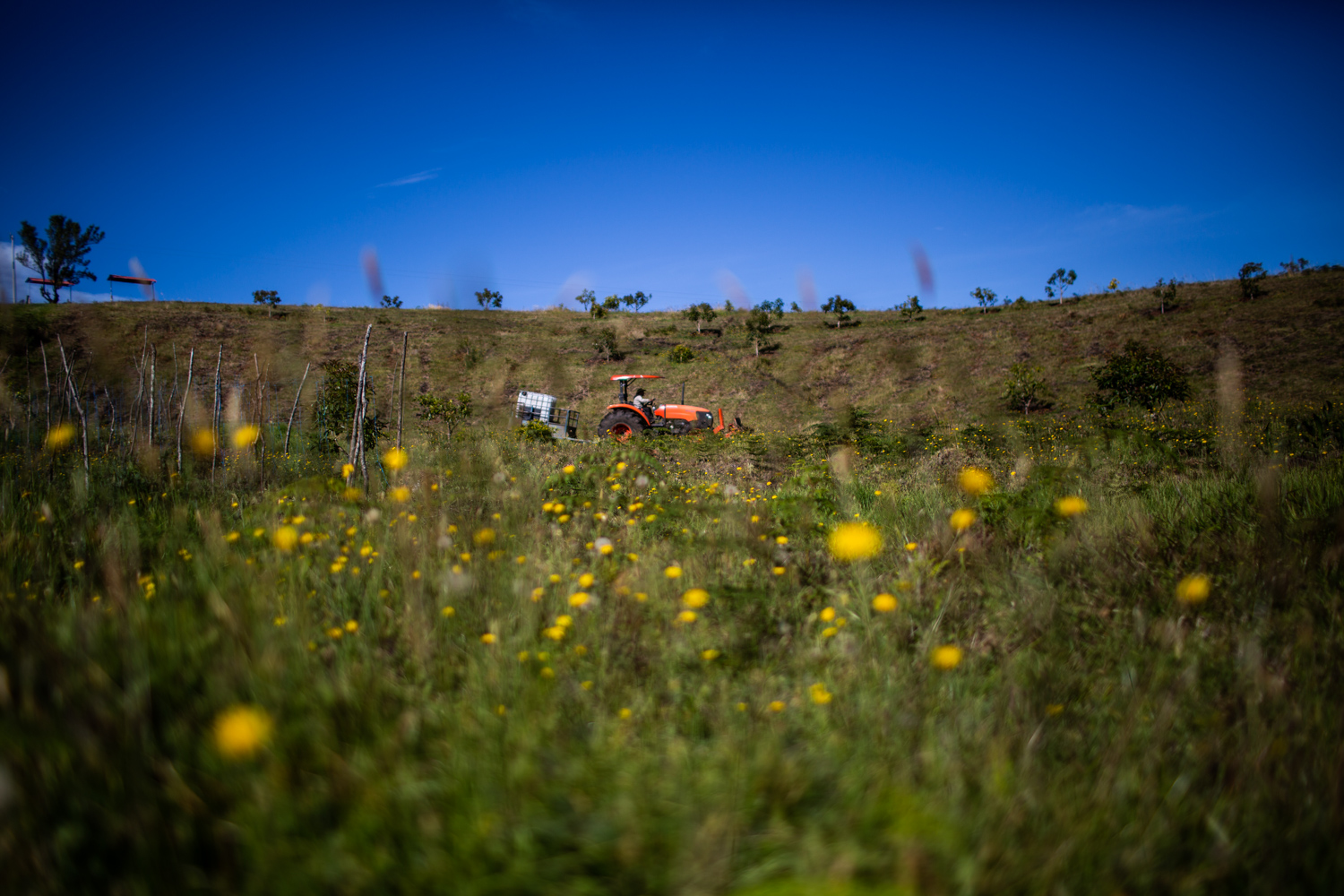 "Peace is about being at peace with ourselves, and it begins by small things," farm coordinator Ferney Elago, a 33-year-old former fighter, told The New Humanitarian, emphasising the importance of the project's success to the ex-guerrillas.
"Peace is not only the silence of the guns," he said. "Peace is also social investment. Peace is generated employment. Peace is development. Peace is taking care of the environment."
Hervey Ortíz, a former FARC military commander, oversees a new trout farming project, an agricultural initiative former guerrillas are trying near Caldono in northern Cauca. 
In a region where economic opportunities are limited, he believes agricultural projects can provide alternatives to illegal activities like the cocaine industry, which continues to fuel Colombia's armed conflict.
"There could be good education in these towns," Ortíz told The New Humanitarian. "But if, after graduating, people are left with nothing to do – no work – they are going to find a way to survive and to eat, and recruitment [to armed groups] is right there."
As with the Hass avocados, there have been technical setbacks, and at times insufficient funding. But now Nasa Indigenous communities have joined in the financial effort. Together, they are planning to build 28 fish tanks.
"Peace is about being at peace with ourselves, and it begins by small things." 
Ex-fighters are collaborating with Indigenous communities in Caldono on other projects to benefit their communities, including the construction of an aqueduct.
The threat of violence, however, is never far away. Marcela, who asked that her full name not be used out of fear of being attacked, lives in the Caldono area. She told the New Humanitarian unidentified gunmen fired on her and her partner when they were riding a motorbike in June but they were unharmed.
During the peace talks, Marcela worked for the Bolivarian Movement, the FARC's clandestine political arm. She now spends her time as a local organiser for Comunes. For Marcela, the path is clear: "The hope is for the implementation of the peace accord to end the social conditions that have perpetuated the war in Colombia." 
Edited by Paula Dupraz-Dobias and Pradnya Joshi.