As the search for survivors draws to a close in the cities, towns, and villages across southern Türkiye devastated by a pair of earthquakes two weeks ago, the focus shifts to providing relief to the millions of people whose lives have been upended.
Late last week, the UN launched a $1 billion fundraising appeal to support the humanitarian needs of some 5.2 million people affected by the "once in a generation disaster" in Türkiye for the next three months, and a separate $397 million appeal to help 4.9 million people in Syria.
The official death toll has passed 46,000 across both countries, but the real number will probably not be known for some time.
Türkiye says 9 million people have been impacted in some way, with the government's Disaster and Emergency Management Presidency (AFAD) reporting that 47,000 buildings have been destroyed or damaged.
AFAD says 196,000 people were evacuated from the worst-affected provinces, but people across the region have been sleeping in tents amid freezing weather since the 6 February earthquakes, crowding around makeshift fires to keep warm.
While rescue efforts have been spearheaded by AFAD, the UN has also been helping to coordinate teams of first responders from other countries that are working tirelessly to pull survivors from the rubble.
AFAD will also lead the aid effort, although various local and international organisations will be involved too, if enough funding comes through. The text of the UN's $1 billion ask says its intent is to "galvanise resources and enable humanitarian organisations to rapidly ramp-up their operations in earthquake-affected areas in support of the government-led response."
But the Turkish disaster agency has come under criticism from residents of places like hard-hit Hatay province for being too slow to deploy rescue teams, and aid has been slow to arrive too. It reportedly took more than 24 hours for AFAD rescue workers to reach Antakya, the capital of Hatay, where so many people were killed that the cemeteries ran out of room to bury them.
In a speech on 8 February, Turkish President Recep Tayyip Erdoğan acknowledged there had been some shortcomings in the early response, saying: "It is not possible to be prepared for such a disaster."
'One of them was one of my friends'
In the first days after the earthquakes, people like Barış Bilir, age 20, were the face of rescue and relief efforts. A university student, Bilir was visiting his family in the city of Adana in southern Türkiye when the earthquake struck. "I settled my family into a secure place and applied to be a volunteer [with AFAD]," he said.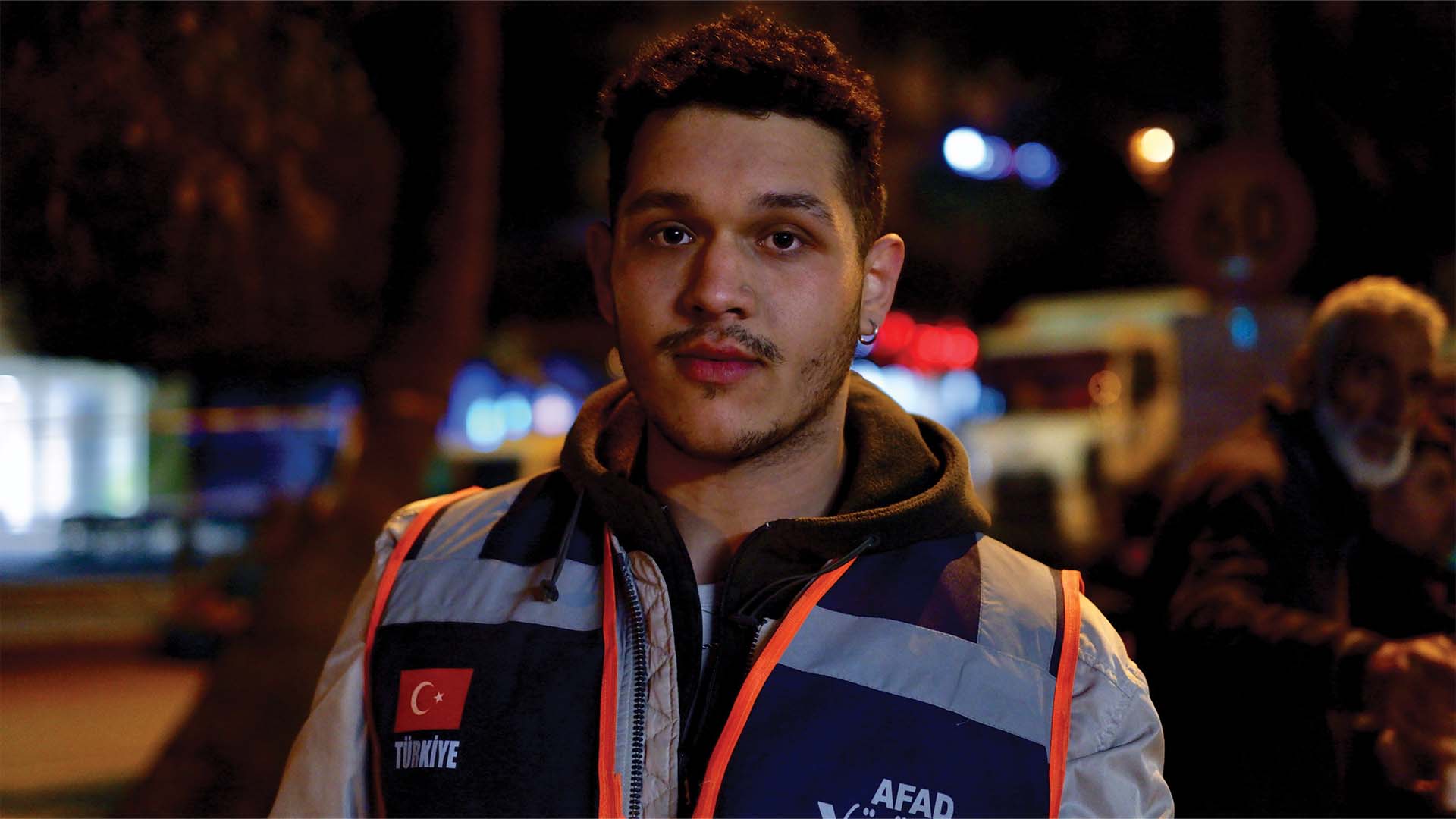 Bilir was assigned to dig through the wreckage. Members of his extended family were missing, and three of them were soon found dead. But on 9 February, he received news that one family member – his aunt – had been rescued after surviving under the rubble for more than three days. Bilir rushed to the site of the collapsed 12-storey building she had lived in and joined in the effort to look for other survivors. 
When The New Humanitarian met him, he was taking a brief break to eat a quick dinner on his feet after having worked for seven hours straight. His time toiling on the heap of crumbled concrete had been grim.
"I pulled out three bodies with my own hands. One of them was one of my friends. At that moment, I didn't realise it because I didn't recognise him," Bilir said.
The body of the young man was found embracing that of his 45-year-old mother, who also lost her life. 
In addition to locals like Bilir, volunteers from across Türkiye – and the world – streamed into the affected regions. Roads leading to Antakya and other cities in the south soon became choked with traffic. Despite people's good intentions, the influx contributed to an atmosphere of turmoil and disorganisation.
"Don't come to the region as volunteers," Haluk Levent, a popular Turkish singer who founded a prominent independent NGO called Ahbap, tweeted on 9 February. "There really are a lot of people. Believe that it may be more harmful than helpful. Professional teams, vehicles, and equipment can come, but today is not the day for kind-hearted people that want to work as volunteers."
Ahbap, which has a network of nearly 300,000 volunteers in around 70 Turkish cities, played a crucial role in collecting large donations and dispatching rescue teams to affected areas.
In a sign of how the post-earthquake humanitarian effort has become politicised, the organisation became a target for criticism from pro-government pundits after it received positive press while the government response came under scrutiny. 
A long road ahead
Pledges have begun to come in for the UN's Türkiye appeal, but just $11.7 million has actually been given so far, the vast majority from the Central Emergency Response Fund (CEF), a UN-managed pot set aside specifically to enable fast responses to crises. Denmark is the only country the UN records as having already given money; $1.5 million.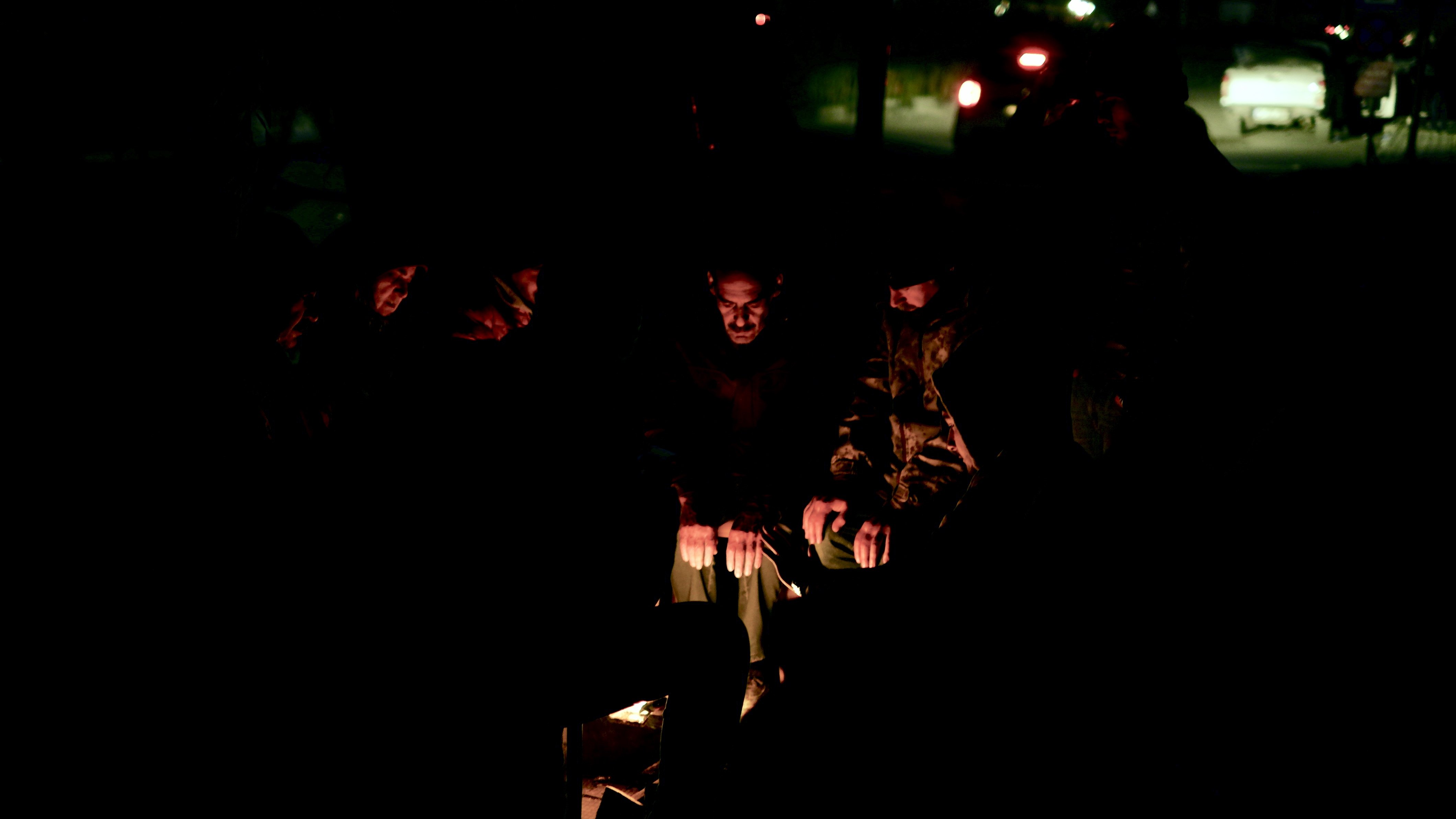 Mobile kitchens have been set up, blankets, heaters, winter clothing, and hygiene kits distributed, but as the Turkish government, the UN, and NGOs look to scale up their operations, the needs are simply massive.
The government and the IKEA Foundation have plans to provide better solutions for those left out in the cold, but in a 19 February statement Oxfam said hundreds of thousands of families were crammed into "small temporary shelters, some with hardly any water taps or toilets".
Much of the early effort has been done by people like Nazlı Avşaroğlu, who spent three years working for the UN's migration agency, IOM, in Gaziantep, in a previous job. After the disaster struck, she quickly travelled from Istanbul with other members of the Galatasaray Sports Club, one of the country's biggest sports clubs, to help coordinate relief efforts in Antakya.
"In order for earthquake victims to recover, they also need shelter, food, and psychosocial support."
"Storage and distribution organisation in the earthquake area, and the transfer of earthquake victims from the region by bus, were the main activities we did," she told The New Humanitarian, explaining how they used the stadium and training facilities to sort 87 trucks containing 1,750 tonnes of humanitarian aid donations in the first 9 days.
In the southeastern city of Adıyaman, which almost entirely collapsed in the earthquakes, doctors have warned of the risk of disease outbreaks due to a lack of running water and toilets in the city. 
The risk of waterborne diseases like cholera is emerging as a key concern in places where water and health infrastructure have been destroyed. In Gaziantep, hundreds of people are sleeping in tents in different parts of town, and trash has begun to pile up in public parks where some of these tents were located.
"Hygiene problems, as well as shelter, are one of the biggest problems in the region," Avşaroğlu said. "The inadequacy of mobile toilets and the lack of adequate infrastructure to use these toilets increase the risk of epidemics in the region."
She added that while in-kind donations of items like clothing and blankets had poured in, "in order for earthquake victims to recover, they [also] need shelter, food, and psychosocial support."
Avşaroğlu said the Galatasaray club has been working with half a dozen different Turkish NGOs, and that volunteers from all over the country were coming together to help in adversity with a real spirit of togetherness.
Given the massive scale of destruction in a region where nearly one sixth of Türkiye's 85-million-strong population lives, it's going to take a lot more than solidarity to get through the days, weeks, months, and years ahead.
Edited by Annie Slemrod.
Read more about...