A series of reconciliation agreements were struck last summer between communities in Sudan's long-suffering Darfur region, where waves of mass killings have displaced more than 700,000 people in recent years. 
But the accords have been rejected by many Darfuris because they were brokered by the feared leader of one of the main groups implicated in the violence – the paramilitary Rapid Support Forces (RSF).
"The RSF and its militias can't just kill us and then think it's ok to call for peace," a Darfuri who survived attacks in 2019 and 2021 by alleged RSF fighters and local militiamen told The New Humanitarian on a visit to West Darfur in November. They asked for their name to be withheld for security reasons.
The RSF evolved out of some of the Darfuri Arab militias – known as Janjaweed – created by former president Omar al-Bashir to crush the region's non-Arab* rebel groups. They revolted in the early 2000s, accusing the government of neglecting Darfur.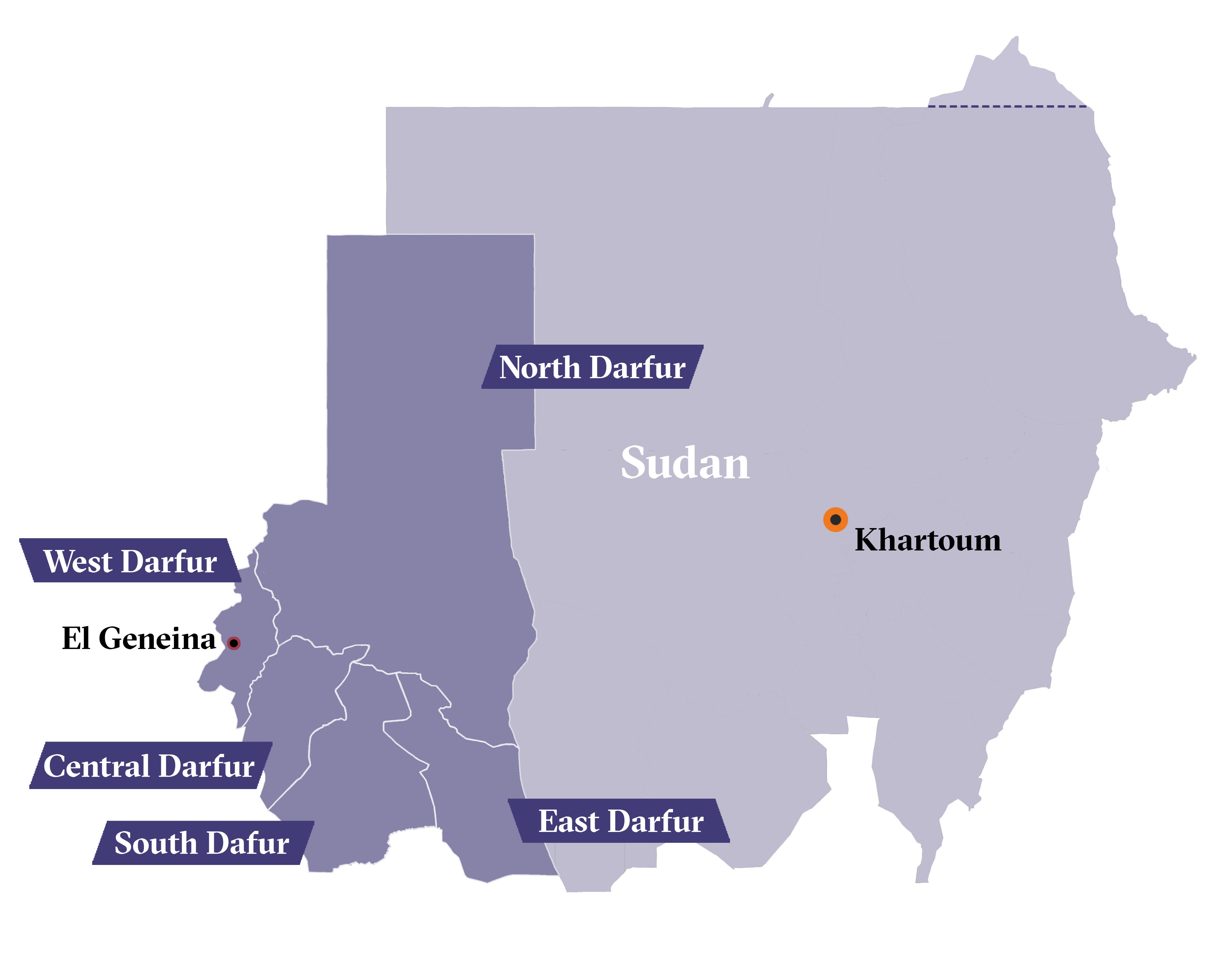 Despite accusations that Janjaweed militias committed genocide against non-Arabs, the RSF is now part of the security services, with members across Sudan. Its leader – a former Janjaweed commander called Mohamed Hamdan Dagalo 'Hemedti' – is a major political figure.
Yet RSF members are accused of continued atrocities, from deadly attacks on pro-democracy protesters in Khartoum, the capital, to joining Arab militiamen in a series of raids targeting Darfur's non-Arab civilians, including displaced people.
The pacts Hemedti brokered between Arab and non-Arab leaders were welcomed by the UN's top official in Sudan, who called for their implementation on a visit to Darfur last year. 
But Darfuris told The New Humanitarian the deals helped perpetrators avoid justice, enabled the RSF to consolidate power, and did nothing to address the root causes of conflict. Individuals who protested the deals were also arrested en masse by the RSF.
Warlord or peacemaker?
Several factors have contributed to the violence in Darfur, which was once a global cause célèbre but now rarely makes international headlines and struggles to attract much humanitarian funding.
Land disputes make the conflict especially intractable. Janjaweed militias seized villages from many non-Arab communities during the early 2000s. Millions of Darfuris still live in displacement and refugee camps as a result. 
Land conflicts and individual disputes have set off recent incidents. The murder of an Arab in 2019 in West Darfur's Krinding displacement camp – settled by non-Arab Masalit – led to an attack on the camp by Arab militiamen and alleged RSF.
Cycles of Masalit-Arab violence continued into 2022, while conflicts broke out in other Darfur states too. In December, camel herders from the Arab Rizeigat group killed 15 people in South Darfur. RSF fighters were reportedly involved.
The insecurity has led some to welcome the peace drive. "We have to turn the page if we want the country and its people to move forward," said Ahmed Qabas of West Dafur's Arab Nomadic Youth Organisation, which promotes communal reconciliation.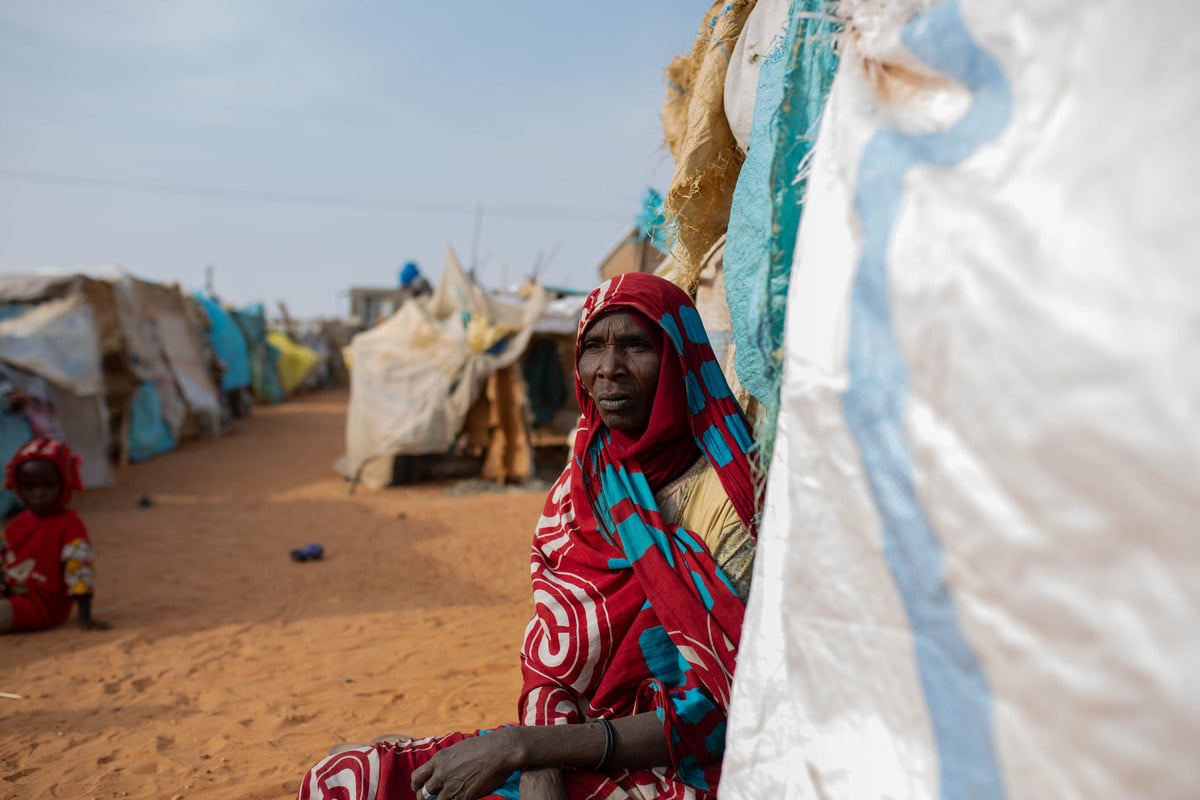 Still, most of the victims, civil society groups, lawyers, and activists who spoke to The New Humanitarian described Hemedti's efforts as self-serving.
They said he is using peace mediation to improve the image of the RSF – which has recently opened hospitals and run public health campaigns – and position himself as a champion of marginalised regions and a partner for pro-democracy forces. 
But this rebranding isn't an easy sell, especially after Hemedti backed an October 2021 coup against the civilian-military government supposed to steer Sudan to elections following al-Bashir's 2019 ouster.
In December, Hemedti signed a framework agreement designed to end the coup with a new power-sharing deal. The agreement represents a promotion for the militia leader, putting him on par with Sudan's top military general, Abdel Fattah al-Burhan.
Dodging justice
Many Dafuris said the reconciliation deals entrench impunity. They pointed out that the RSF commander in charge of the committee implementing the accords is accused of directing the 2019 attack on Krinding, which resulted in 72 deaths.
Witnesses to the attack filed police reports against commander Musa Hamid Ambilo and other RSF fighters in 2019. Many then received death threats and pressure to drop the charges, while more than a dozen were killed during a subsequent attack on Krinding in 2021, according to lawyers who were representing them.
Sudan's penal code states that security force personnel enjoy blanket immunity from the law, which only their commander can lift. Yet lawyers said Hemedti did not hold anyone to account and that Ambilo was simply reposted to Khartoum.
"All the tribes – Arabs and Masalit – don't have problems with each other, but justice has to happen first."
Unlike other security branches in the state, the RSF has its own chain of command and enjoys total autonomy from the military – a point of contention between the two that Sudanese fear could lead to open conflict.
The New Humanitarian called an RSF spokesperson on several occasions to ask why Ambillo's legal immunity wasn't lifted, and why he was installed as head of the reconciliation implementation committee, but received no response.
"All the tribes – Arabs and Masalit – don't have problems with each other, but justice has to happen first," said Hamid, a lawyer who was representing several witnesses until they dropped the case due to reprisal fears.
A surviving witness from Krinding added: "Hemedti is trying to brainwash people into believing that Ambilo is bringing peace here, but there is no justice for the crimes he committed until now."
Qabas, of the Arab Nomadic Youth Organisation, said those demanding justice should open police reports and follow legal procedures rather than handcuffing reconciliation efforts.
Bribery allegations
Interviewees criticised the agreements for other reasons too. Many felt they characterised Darfur's conflict as inter-communal while obscuring political drivers of violence and concealing the RSF's involvement in the killings.
Recent conflicts have not occurred in a vacuum: They have flared amid the withdrawal of a Darfur peacekeeping mission, the signing of a controversial national peace deal, and the turbulent post-Bashir transition that has had a polarising impact on the region.
"The violence is not inter-communal, it is systemic and also targets opponents [of the RSF]," said a Masalit activist who asked not to be named for fear they would be subjected to reprisals.
Other residents said they were sidelined from the discussions that led to the accords – signed mostly in June and July 2022 – and questioned why tribal community leaders were the only ones allowed to participate.
"The violence is not inter-communal, it is systemic and also targets opponents of the RSF."
Residents argued that these community leaders signed the agreements because they feared arrest by the RSF or after receiving lucrative bribes in the form of money and cars.
Sultan Sa'at, the highest Masalit authority figure and an accord signatory, denied taking a bribe but said others did receive gifts. "Hemedti gave some people money and cars but he didn't give anything to the Masalit until now," Sa'at said.
The sultan said he was impressed with the reconciliation efforts and believes they have reduced theft and crime in West Darfur. "I'm more inclined towards peace, coexistence, tolerance, and stability," Sa'at told The New Humanitarian at his home in Khartoum. 
Mass arrests
Many residents also suspect the RSF used the peace agreements as a cover to crack down on their opponents and consolidate power. They cited dozens of arrests that took place around the same time as the agreements were signed.
The New Humanitarian spoke to one protester who was arrested by the RSF and put in detention incommunicado for three days after demonstrating at a football tournament organised by the paramilitary group in July to celebrate peace efforts.
"A lot of youth believe that there can't be peace or truce without justice and accountability for the crimes that happened [against the Masalit]" said the protester. "That's why we rejected [Hemeti's] initiative altogether."
A leader of West Darfur's Gamir community said the RSF detained people from their village in June. This happened on the same day that they signed an accord with leaders of the Rizeigat, an Arab group that Hemedti and all senior RSF commanders are from.
Gamir leaders interpreted the arrests as a sign that they had no choice but to accept the agreement, which came after Gamir-Rizeigat clashes had left at least 165 people dead. They also saw it as a way of the RSF preventing people from protesting afterwards.
The Gamir leader said the RSF was cracking down on communities "that they see as their enemies". Yet they said most of the people arrested in their village were ordinary workers. "They didn't even give us a chance to accept peace," the leader said.
In total, 197 people from five non-Arab communities were detained by the RSF in West Darfur during the reconciliation process, according to the Darfur Bar Association (DBA), a legal union. Dozens of people were also arrested in North Darfur.
Speaking out
Most of the detainees were taken to prisons in the far away cities of Port Sudan and Khartoum where their families could not visit. DBA lawyers said prison conditions were awful and that detainees were stuffed in crowded cells and chained to fellow prisoners.
Khamis Kundin, a lawyer from El Geneina, the capital of West Darfur, said the detainees were not formally charged and did not appear in front of a court. He said they were sentenced unilaterally by the RSF and the governor of West Darfur. 
"The RSF think of themselves as a legitimate and separate government or authority, which is why they just execute their own policies," Kundin said. "They don't need to [legally] justify anything they do."
In November, the DBA held a press conference in Khartoum to bring attention to the plight of those arrested. A month later, more than 200 prisoners in Port Sudan began a hunger strike. By late January, the detainees were all freed.
The arrests have silenced those wanting to protest the agreements, but disdain in the process still runs high. "We don't agree with Hemedti's initiative," said Ibrahim Ali, a Masalit imam. "Not one person from us agrees, because we are oppressed."
Edited by Philip Kleinfeld.
*Ethnic labels are slippery in Darfur. The term non-Arab refers to groups including the Fur, Masalit, and Zaghawa who are usually described as "African". Yet both "Africans" and Arabs in Darfur are Black and Muslim and have intermarried for centuries. "African" traditionally refers to sedentary farmers, while "Arab" applies to camel herders or pastoralists. Both are historically neglected by Khartoum elites self-identifying as Arab.
Read more about...