Like many compatriots, Abdou Diakaté didn't feel he had much choice when he boarded a long, wooden boat on the Senegalese coast in October with around 100 others and set off into the Atlantic Ocean. The boat was heading for the Canary Islands, a Spanish archipelago off West Africa that has seen a surge in migration this year. 
The Atlantic maritime route, considered the most dangerous sea passage for Africans trying to reach Europe, had been mostly dormant since 2006, when a record 31,000 asylum seekers and migrants made the crossing. In 2019, just under 2,700 people arrived in the Canary Islands by boat. Already this year, that number stands at more than 19,500.
The majority of people attempting the journey are North Africans and sub-Saharan Africans who set out from southern Morocco or from the contested territory of Western Sahara, crossing somewhere between 100 to 450 kilometres of ocean. But Senegal has also seen a sharp uptick in the numbers departing its shores, even though they're an eight-day, 1,500-kilometre boat journey away.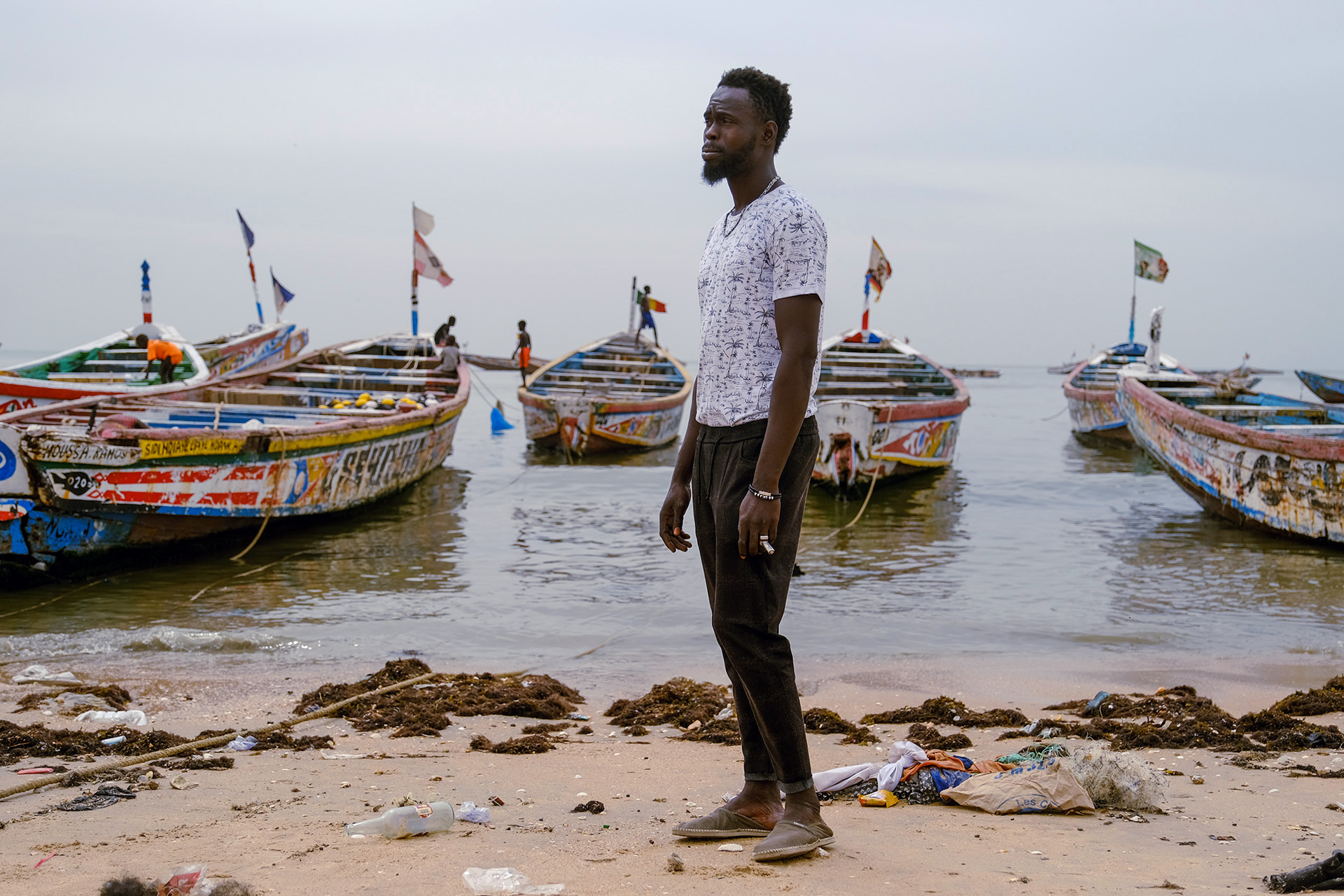 The revival of the route to the Canary Islands began after an EU-backed crackdown on migration along Morocco's northern coast that started in 2018, causing people to seek other routes to Europe. Increased economic hardship brought on by the coronavirus pandemic accelerated the trend this year, but environmental factors such as drought in Morocco and the depletion of fish catches off the coast of Senegal are also fuelling the new migrant wave.
Moïse Diégane Sarr, the government official responsible for Senegalese abroad, told The New Humanitarian that the fact many Africans can't obtain visas to travel and work in the EU is another key factor, as well as smugglers who arrange the boat trips – which can cost upwards of $1,000 – pushing the idea of Europe as some kind of 'El Dorado' to young people. 
"They sell this to some young Africans," Sarr said. "And they profited from COVID. They said, 'Look what's happening in Europe. They will need more workers.'"
It was Senegal's fishing crisis that led Diakaté, a 36-year-old fisherman from Mbour, 100 kilometres south of the capital, Dakar, to attempt the journey. According to Diakaté and several other fishermen TNH spoke to, profits have dwindled to the point of desperation as overfishing – largely by Chinese and European vessels – has depleted stocks off the Senegalese coast.
"Especially in the last two or three years, there are a lot of [foreign] boats that have been authorised to fish in Senegalese waters," Dr. Aliou Ba, a political adviser for the environmental organisation Greenpeace in Senegal, told TNH. "Europe wants the fish of Africans, but not their immigrants," he added.
Struggling to afford food for his family and pay for his children's school supplies, Diakaté twice applied for visas to Western countries and was rejected both times. The journey to the Canary Islands was a last resort to find a better job in Europe and send some money home. But he didn't make it: After a couple of days at sea, the boat Diakaté was on ran into rough weather and was forced to land in northern Senegal.
Back home in Mbour and unable to improve his family's circumstances, Diakaté told TNH he feels dejected and sneaks out of the house at four in the morning to avoid having to look his family members in the eyes. "My heart hurts, and my head hurts from the stress," he said. 
In one way though, Diakaté was fortunate.
At least 569 people are known to have died attempting the crossing from West Africa to the Canary Islands this year,  and the actual number is likely higher because reliable data on the route is scarce, according to the UN's migration agency, IOM. Several boats remain missing at sea, and more than 400 people from Senegal are believed to have died attempting the journey since the beginning of October alone. 
In response to the uptick in departures, the Spanish government is looking to reactivate a repatriation agreement with Senegal – on pause due to the pandemic – that would make it easier to deport Senegalese who reach the archipelago. It is also planning to deploy additional police officers, more naval assets, and a maritime observation plane to crack down on people-smuggling and irregular migration from Senegal.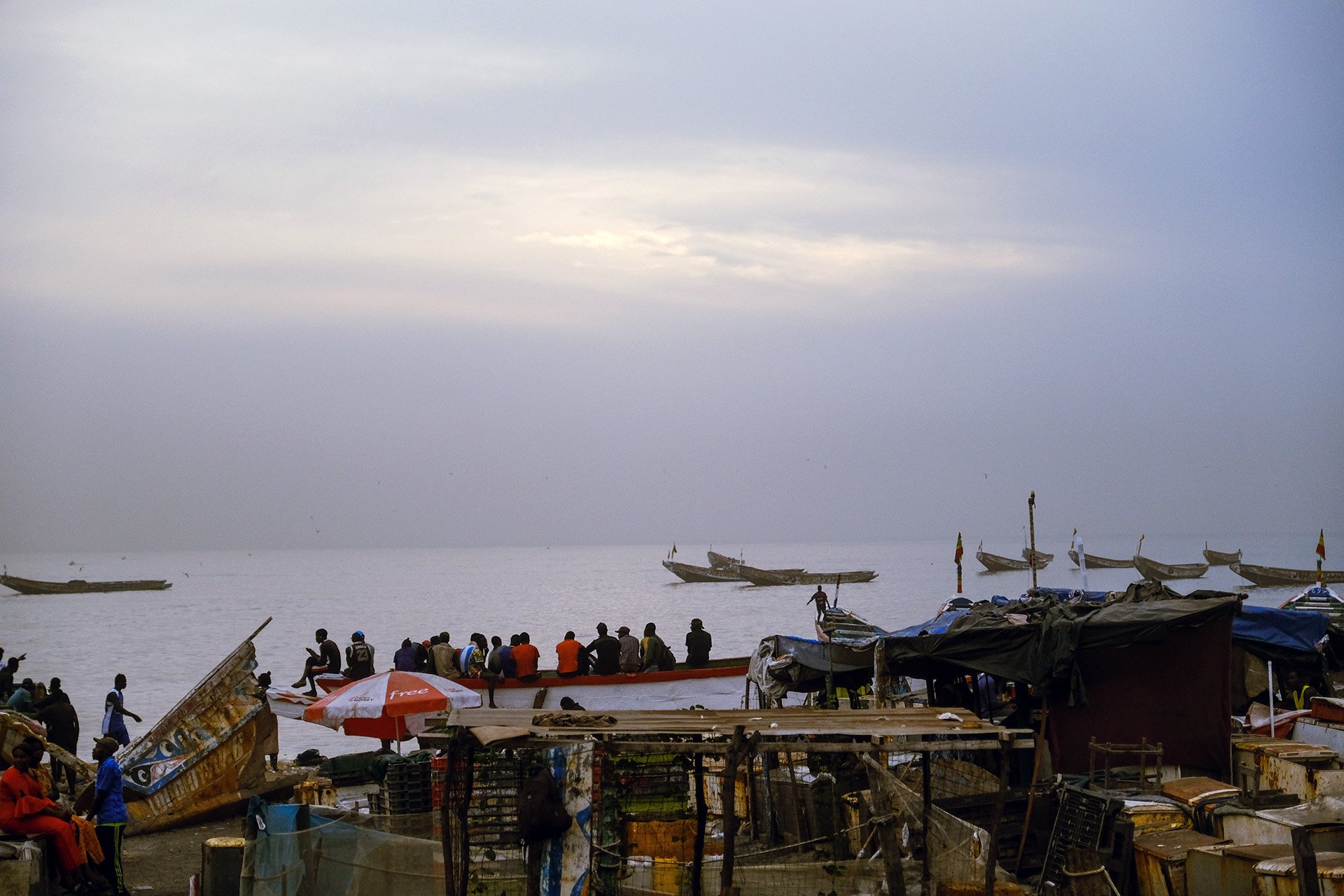 '

Hey, my friends. Come here. It's safe.

'

In Mbour, home to about a quarter of a million people, deaths and disappearances at sea are more than just numbers. In October, a boat that left the city caught on fire hours after setting off from the coast: 140 people died. On some streets, multiple households have lost sons from that tragedy and several others like it. 

Survivors of ill-fated journeys sometimes relay the details of what happened to families left behind. That is how Anta Gaye, a widow and mother of two, found out her youngest son, 28-year-old Talla, died on a boat lost at sea in October. 

A friend of Talla's died first from lack of food and water. "After seeing his friend thrown overboard, Talla started to lose his mind," Gaye said. "He tried to jump off the boat himself and throw himself into the sea. He had nothing to eat or drink, and the next day Talla died too."

"He loved his mother so much," Gaye added, tears rolling from her eyes in her living room a few hundred metres from the ocean. 

Talla was a tailor, but after the coronavirus pandemic hit, the large, colourful Senegalese baptisms and weddings that kept his business afloat turned into smaller, more muted affairs.

In 2006, Talla's brother had taken a fishing boat to Spain and was earning a stable living. Talla wanted to follow in his footsteps. His family cautioned him to be patient and apply for a visa, but videos from friends who had made the journey – standing in front of nice houses and cars, encouraging others to join them – proved too alluring. "His friends had sent him videos saying, 'Hey, my friends. Come here. It's safe,'" Gaye said.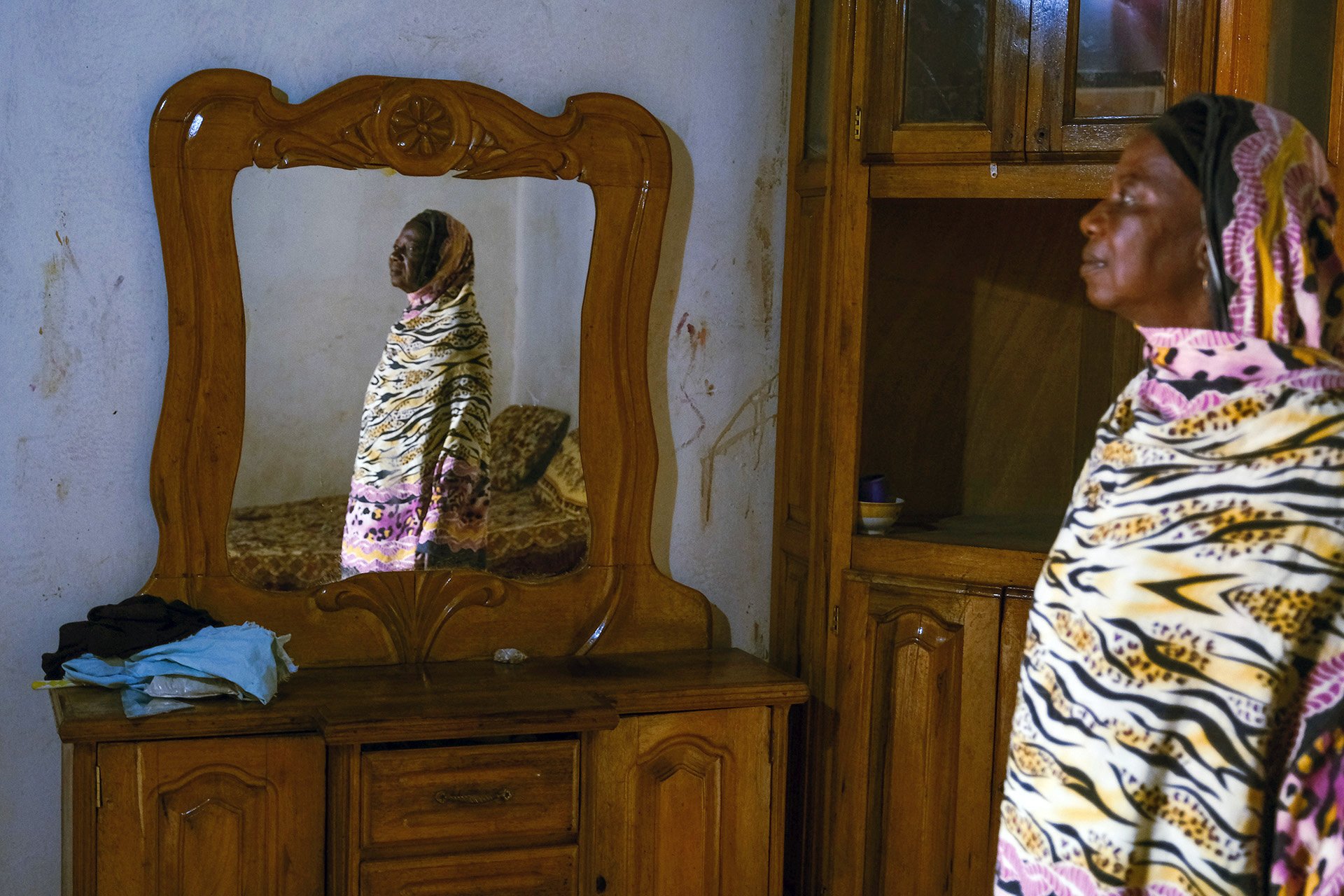 The lure of promised economic security is especially strong for the fishing community, according to residents of Mbour, who estimated that around 80 percent of the people – mostly men – who left from the city in recent months have been fishermen.
Aly Sakho, a boat engine mechanic working next to the city's fishing quay, told TNH that in September and October two or three skippers would come to him each day asking for advice on how to equip their boats for the long journey to the Canary Islands. 
"They would tell me there are no more resources, no fish in the ocean, because of foreign vessels," Sakho said.  
Abdou Séne, a fish vendor at the beach at Mbour, said his nephew borrowed 300,000 CFA (around $550) to make the trip because he was no longer able to earn enough as a fisherman to meet his needs. The young man's mother had fallen sick shortly before he left, and a relative in Spain had sent the family money for medicine. The relative's ability to support the family from abroad convinced Séne's nephew to attempt the journey. 
In addition to the increasing number of foreign fishing vessels in Senegalese waters, restrictions placed on artisanal fishermen by the government early on in the pandemic – including limits on the number of days they can go out to sea, and curfews that close the fish markets early – further constricted the livelihoods of Mbour's fishing community, including women who process fish for the local market, according to Greenpeace.  
'Migration is as old as the world'
The irony of foreign boats depleting fish stocks in Senegal while Senegalese fishermen are unable to get visas to work in many of the same countries the fishing boats come from isn't lost on the residents of Mbour.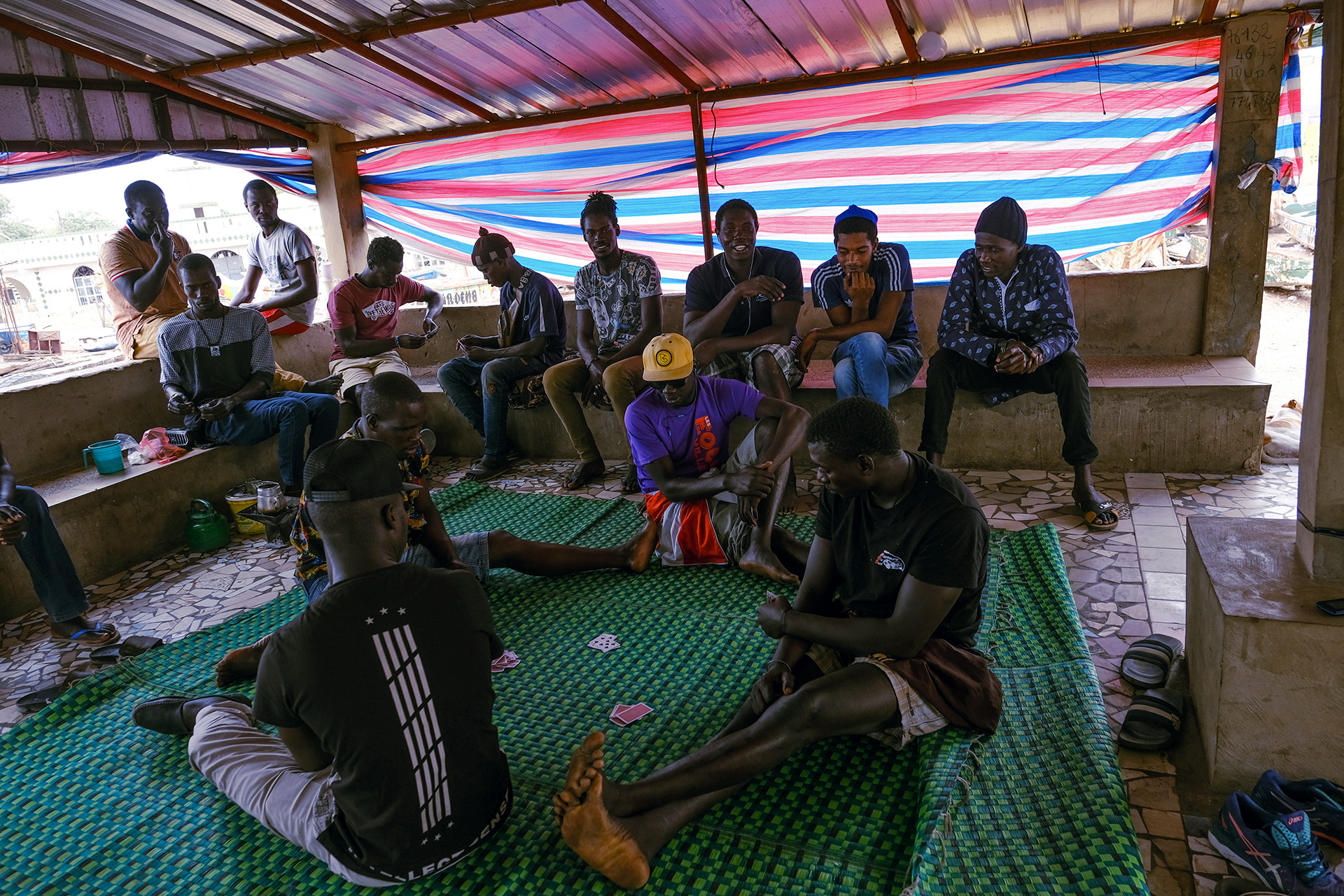 Sarr, who is a secretary of state at the foreign ministry, told TNH that to address the situation, legal avenues for Senegalese wanting to live and work in Europe must be made more accessible. 
"The day when the young African knows they can go and come back without restraint, there will be less irregular migration and clandestine migration to Europe in this country," he said. "We have to all work to facilitate mobility. Migration is as old as the world." 
The Senegalese government is working with several European countries – including Belgium, Luxembourg, the Netherlands, and Italy – to promote opportunities for circular, economic migration. So far, one programme is training 210 men and women in Senegal and Nigeria for telecommunications jobs in the EU that would last for two to four years, after which the participants would return to their home countries. 
While he believes programmes like this are a step in the right direction, Sarr said a broader paradigm shift is needed in the way European leaders think about migration. 
"Imagine a young European who wakes up and says, 'I want to go to Senegal,' and he buys a ticket and goes. And the young Senegalese, even if he's a worker, is doubted that he will go and come back," Sarr added. "These ideas must stop. You can't say Africa is the future, but Africans have to stay in their own countries. That we [Europeans] can go around the world, but not them [Africans]."
With reporting support from Omar Diaw.
rs/er/ag