Last Monday, a record 1,295 people crossed the English Channel on small, inflatable boats from northern France to the UK. I spent countless summer holidays as a child sitting on the pebbled beaches of Dover, where many of these boats were trying to reach. 
It is painful to me that this stretch of water, which I associate with fond memories, has become a dangerous frontier for so many people in search of a better life – and that their attempts to cross it are being used as an excuse by the UK government to put forward ever-more draconian migration policies. 
When we were kids, my grandmother used to take me and my little brother to visit our great aunt and uncle, who lived in Dover. I learned to love the sea by splashing around in the shallow waters by their house. Sitting on the beach with my hand jammed inside a bag of crisps is one of my clearest childhood memories. We would spend hours gazing at the enormous ferries coming and going from France. 
Years later, in 2016, I visited Calais, on the other side of the Channel. At the time, many English people were going to lend a helping hand to refugees and asylum seekers in northern France, similar to how Europeans mobilised to support Ukrainian refugees in the days and weeks following Russia's invasion earlier this year. 
I spent my time in Calais in a warehouse on the edge of town organising mountains of donated clothing into neat piles to be given out to refugees living in the sprawling refugee camp outside of the city known as "the Jungle". I was already a journalist, but after seeing the situation, I switched my focus from reporting on culture to migration. 
As a reporter, I returned to Calais multiple times between 2016 and 2019. Speaking to deeply traumatised people escaping war and repression in Iraq, Syria, Afghanistan, and elsewhere living in tents and makeshift huts throughout the Jungle made me view the sea I loved as a child differently: I learned to see it through the eyes of people who were calculating whether it was safer to hide in a lorry or to brave the water in an inflatable raft to try to enter the UK. 
Both ways involved risks, and dozens of people have died attempting each. But in 2016, stowing away in lorries was the more common route. Since then, the UK government has spent more than $150 million on razor-wire fencing and surveillance technology in northern France to crack down on stowaways. The number of people arriving in the UK on small boats has leapt in tandem, from 299 in 2018 to more than 22,000 so far this year. 
My great uncle – who used to pilot a hovercraft ferry resembling a large inflatable pillow between the UK and France – knew the stretch of water between Dover and Calais well. As a seafarer, he understood that even the calmest sea could hold untold danger. It was unconscionable to him that there was no better way for people to reach the UK than to risk their lives. "I cannot imagine it," he would say over and over again.
Ever-more draconian policies 
Last November, 27 people drowned when a dinghy that set out from near Calais sank halfway across the Channel, sparking calls for France and the UK to take action to prevent another disaster.
Ignoring the reasons why people attempt the dangerous crossing in the first place, the UK has responded by doubling down on hardline migration policies aimed at keeping people out. Earlier this year, the UK parliament passed a law overhauling an asylum system that "undermines established international refugee protection law and practices", according to the UN's refugee agency, UNHCR. 
The UK also signed a 120 million pound ($141 million) agreement with Rwanda to deport asylum seekers who arrive without visas to the East African country, despite human rights concerns raised by UK officials and allegations that Rwanda recruits refugees to fight in its army in neighbouring states. A first deportation flight was grounded following legal challenges in June, but the UK Home Office is reportedly planning another. Even if the flights don't take off, the prospect of deportation has led to numerous suicide attempts among people threatened with removal to Rwanda. 
The UK's pending change of government will likely do little to shift these policies, with the candidates vying to be the new Conservative Party leader – and, consequently, the next UK prime minister – vowing to continue the hardline approach. 
Consequences of failed deterrence
Of the policies put forward by the UK Home Office to crack down on arrivals, the proposal for the UK navy to push small boats carrying asylum seekers back to France is perhaps the one that hit closest to home for me. 
The plan did not end up being implemented because the UK navy refused to carry out the pushbacks. But it could be revived in the future, and this dangerous and illegal tactic has proliferated at other European land and sea borders in recent years. Nowhere is this more pronounced than in Greece, where I have been based for the past three years and report extensively on migration. 
Tens of thousands of people have likely been pushed back from Greece's land and sea borders in the past two years. Journalists and human rights watchdogs have collected abundant evidence, but the Greek government continues to deny that it carries out pushbacks. I have met people first-hand who have been subjected to the practice. Last September, a Cameroonian man on the Greek island of Samos described to me how he and two others were removed from the island after they arrived, and then thrown off the back of a coast guard boat. He was the only one who survived.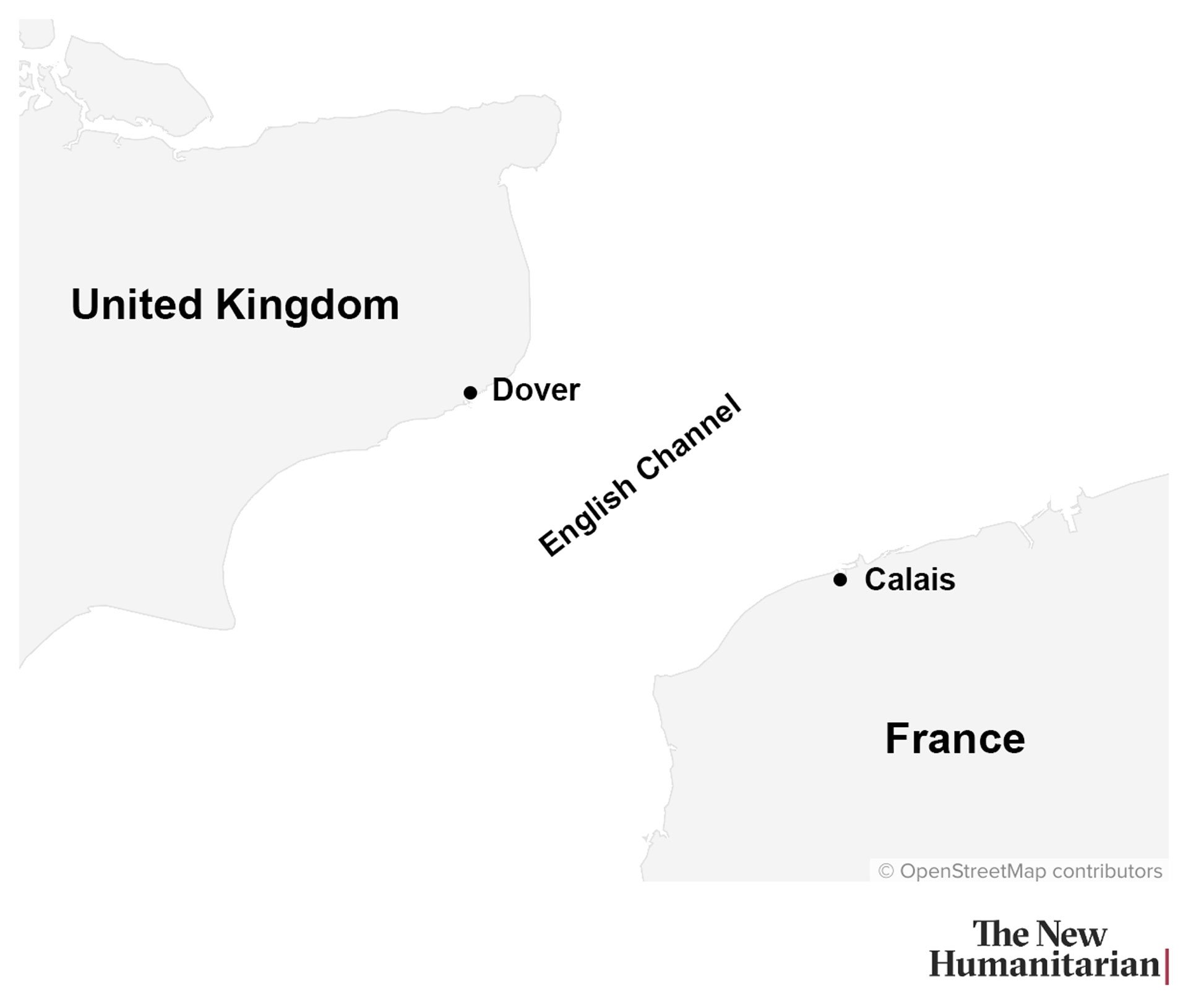 The idea of pushbacks being carried out in the stretch of water I played in as a child makes my blood run cold. Now, watching the waves off the coast of Dover, I think of all the people I've met reporting in northern France who spend months living in squalor and repeatedly risk their lives to make a journey that I can make in less than an hour by car, bus, or ferry. 
I think of Ahmad from Afghanistan, who was only 10 years old when I met him in 2019, living in a tent placed in a patch of bushes near Calais. His eyes lit up when he found out that I was British. "English?" he asked, followed by a stream of questions, largely revolving around which football team I supported. "Can you help me?" he finally asked. I had to tell him that as a journalist, there was nothing that I could do. He became quieter after that. Eventually, Ahmad stowed away in the back of a lorry to reunite with his cousin who was already in the UK. 
I found out later that Ahmad survived the journey. But many others have been crushed to death trying to jump aboard trucks headed to Britain. 
"It is dangerous to get to the UK, but it is worth the risk," Jemal, a 17-year-old asylum seeker who had escaped the abusive system of military service in Eritrea, said while we watched his friends play football in a carpark.
"The police come every day and tear gas us," Jemal continued. "I want to go to the UK for a better life, I hope they will treat me better."
Once in the UK, Jemal wanted to study medicine. But I never found out what happened to him. I'd like to think that, against all odds, he survived the crossing and found a way to enrol in school and pursue his dream. But I know that the policies that have been put in place make that extremely unlikely. 
Ultimately, the focus on deterring asylum seekers and migrants from reaching the UK may not prevent people from crossing the Channel. But they will put people like Aazar and Jemal in increasing danger and make it more difficult for them to rebuild their lives after they reach the UK's shores.
The names of some asylum seekers in this story have been changed to protect their identities.